VOTING IS NOW CLOSED CONGRATULATIONS TO GRAVETELLS FOR WINNING :)
Here's how it's going to run down: there will be a poll at the bottom of this post and you simply just vote for your favorite blog out of all of these arguments! :) Each day, there will be
THREE
voting rounds posted, so you'll have to scroll down and see all the posts for yourself. Each voting round lasts for exactly a week and once every voting round it done, winners will be announced, and prizes (if you would like to donate
contact us
. Please remember that if we don't get enough prizes we won't be giving ANY out at all) shipped out—that is, if the winner wants a prize.
For the
Well-Known nominees, we asked for: unique pageviews per month, followers, average comment, a little about their blog, and the type of content you post.
Parajunkee
Unique page views per month: July- 60K+
Average amount of comments per book review/post - 9
Followers - Do not use GFC - but subscribers total 5K+ different outlets
What type of content you post usually - Book Reviews, Blogger Tutorials, Social Memes, Movie Reviews
A little about your blog: Parajunkee's View, started in August of 2009, primarily focuses on books, fiction genre books to be specific. But, over time the blog has morphed into a community outlet for much more, including movies (usually based on books), television shows and other entertaining, artistic outlets. The blog also features tutorials for other bloggers on how to improve their own blogs, and memes that target improving page views and networking.
The Bookish Brunette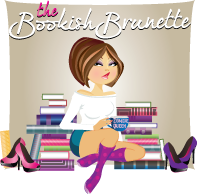 Unique page views per month: 15,000-20,000 unique pageviews
Average amount of comments per book review/post: 603 posts / 13,462 comments averages out to - 22.3 ;)
Followers

Feed Subscribers: 1215
Email Subscribers: 215
Twitter Followers: 4075
FB likes: 1149

What type of content you post usually: Book Reviews, Discussion posts, Cover Reveals, Author Interviews & Guestposts, Promotional Posts... Awesomeness. ;)
A little about your blog: I started The Bookish Brunette in April of 2011, quickly became known as the Zombie Queen after Zombie Craze 2011 was held in June of 2011... and Zombie Craze 2012, this past May, was phenomenal! I've since started working with the AMAZING Claudia McKinney of PhatPuppy Art, doing book cover typography and recently started a book touring service, BB Book Tours!
Maryse
GraveTells
We have a reader base of more than 2,000 total followers and receive over 11,000 pageviews
every month. We have worked with over 70 authors to bring you the most entertaining, creative guest posts and giveaways. See some of em
here
. We review 15-20 books every month and have a dedicated review team who not only write fab reviews but also indulge in a little creative indulgence with fun special event editorials. For
example
. We review and host authors of ALL publishing types and we're on several auto-approval lists with the big publishing houses so we can bring you more advanced reviews. We give over control to the readers for three days at the end of each month, to let YOU decide who your Favorite Authors and Stories are, then we award nifty Readers Choice badges to the winners. Our Signature Interviews are highly coveted spots for authors. You can't get one by asking – we have to love your characters and story enough to offer it to you. And what fun interviews these are! See a few
here
. We review and host guest spots of ALL heat levels, from chaste YA to curl-your-toes-and-wash-your-mouth-out erotic. We infuse humor and creativity into our reviews and special event posts and never settle for boring or monotonous or "just because that's how everyone else does it"
GraveTells stands out as an influential blog because we staff the best reviewers and we choose the most promising books and authors… and we never ever /tell lies. You can trust that we'll be professional, friendly, and entertaining, but we'll always say exactly what we mean.
Total follower reach: 2000+
Monthly Unique visitors: 4,000+
Monthly Pageviews: 11,000+
Total comments left on GraveTells to-date: 4200+
A little about the blog: Vampires and werewolves and fairies, oh my! Erotic or chaste, gritty or sparkling, novella or epic, GraveTells has been hooking up fans of paranormal romance and urban fantasy with their book boyfriends since 2011.

All Things Urban Fantasy
Launched in 2009,
All Things Urban Fantasy
is the place where Para is Normal. Our goal is to keep readers up to date on the latest books and news in Urban Fantasy, Paranormal Romance, Paranormal YA, and some speculative fiction including Dystopian and Steampunk.
All Things Urban Fantasy is the product of
a trio of diehard book lovers
whose genre drug of choice happens to be paranormal. In addition to daily
book reviews
, author posts, interviews, Top 10 Lists, and giveaways, some of our most popular features include
Cover Art Coverage
posts where we reveal and rate the best & worst covers of the week. Our monthly
Hot Off the Press
post rounds up all the new releases for the coming month including covers, descriptions, and buy links. We also host a number of themed
events
throughout the year including the Paranormal Cover Art Awards in December.
Stats
Smart Bitches, Trashy Books
After voting, please scroll down to the next category!